Bioethanol Fireplace started in 2010. Today, this young fast-growing enterprise from Denmark advises and sells to the whole of Europe. During 2022, the company will open its first showroom in the UK, and the aim by the end of the year is to reach a turnover above £1 million in a country where the inhabitants love the fireplace. CPIE Services has spoken to the two founders about their path into the UK market.

The Danish company, Bioethanol Fireplace, has gone from strength to strength. In 2010, the two brothers Casper W. Lanng and Christoffer L. Mortensen founded the company. In 2018, they opened the first showroom in Denmark, and since then they have been awarded the Børsen Gazelle Award for four years in a row.
The company, based in the North of Denmark, has 15 employees – five of them are of different nationalities – where they advise and sell to the whole of Europe via Skype, Teams, Zoom, WhatsApp, etc. plus there is also a single employee in the company's showroom in Copenhagen.
Lucrative market
From 2022, Bioethanol Fireplace will also have a presence in England. Not just via video calls from Denmark, but with a showroom of more than 400 products and day-to-day delivery to the British public. It is well known that the English market is very lucrative. The British love a fireplace, and in a country with a strong buying public, as well as many architects and interior designers, there is great demand.
"Every day there are people on our live chat from England who ask where we have our showroom – not if we have a showroom. We are asked every single day. So, there is no doubt that we would convert more sales if we had a showroom there. Of course, it has also been proven that people who visit our showroom typically buy the more expensive products – not just those for £200, but those for £5,000", says founder and co-owner Casper W. Lanng.
England is today one of Bioethanol Fireplace's largest export markets. Even before Brexit, the two brothers had a dream of establishing themselves in England, with an English company and a physical presence.
"We have doubled our revenue every year since 2016 in the UK. It has taken approx. 5 years to build this up. The potential is there to expand it even greater within the English company, of that there is no doubt, and we anticipate it will eventually be larger than the Danish market. Next year, we expect to reach a turnover of more than £1 million in the British market alone", says Casper W. Lanng.
Brexit set the process in motion delayed
Although the owners have gained a lot of momentum, they have, at the same time, held back from founding a company in England – this was hindered by Brexit. The founders of Bioethanol Fireplace therefore chose to establish the English company in December 2019 and are today in the process of exploring the Essex area, east of London to establish a showroom and warehouse.
"We were a bit appalled by the rental prices in London, but then came Brexit, and then we suddenly got some completely different costs that we had to contend with due to the import and export of goods to and from England. From January to September 2021, it has been a big mess because the rules were constantly being changed and we have had to provide both documentation and proxies. Aside from many hours behind the desk, it has also been incredibly expensive. In the fourth quarter of last year alone, we spent £33,000 on import and export costs. We would much rather pay rental costs", says Casper W. Lanng.
The confusion over the transition after Brexit is now falling into place, and Bioethanol Fireplace can invoice its English company in future and deliver much faster to customers. Future plans also include an expansion with more showrooms in the UK. The next stop could perhaps be Manchester, where the Bioethanol Fireplace is also experiencing a great deal of interest. The Danish company currently has both the Netherlands and Norway on the drawing board, as countries where they also plan to establish a showroom.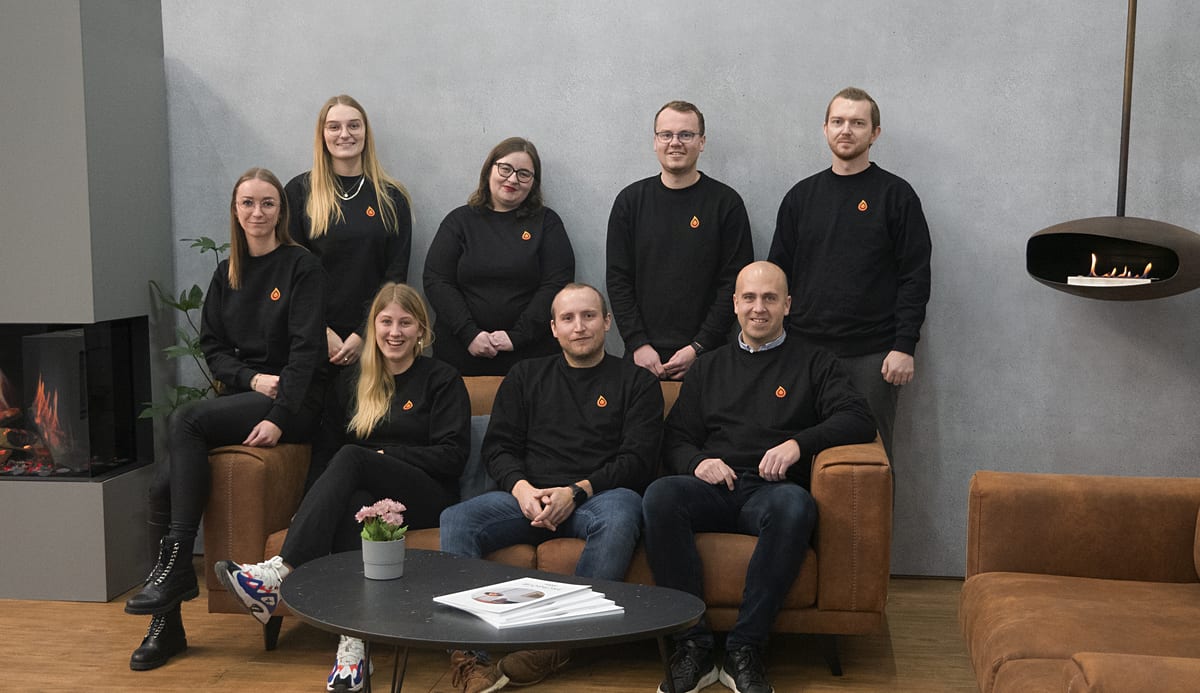 5 quick tips about expanding to England
Founder and partner Casper W. Lanng shares his experiences here:
1. How do you experience the English market?
"The English are a little more expectant than the Danes. First, they want a discount, and then they want the item right away. It is very characteristic of them.
At the same time, they are incredibly polite and wonderful to deal with. They have a positive attitude towards things. Denmark has a high credibility with the British, so they trust us. They also have the same kind humour, so it all goes very 'smoothly'. So overall, it has been an easy market to enter when it comes to mentality".
2. How big is the competition?
"English people are increasingly looking at environmentally friendly fireplaces. Electric fireplaces were more or less born in England, so there are already many established manufacturers. At the same time, there are many providers in England, and then there is Amazon. So, the competition is high.
We specialise in bioethanol fireplaces. We have a very large selection, and we know a great deal about it. There will be a large selection of products in our showroom, where all our employees can get to know the products well. At the same time, we have a lot of video material available. The flexibility of being a modern company, and knowing a lot about a niche product, we believe is a huge advantage. In addition, we have 10 full time members of staff to strengthen our online sales and have dialogues with customers".
3. What has been your biggest challenge?
"The biggest issue has clearly been documentation and customs in connection with Brexit. It requires the right set up – also in terms of IT, as documentation must be sent every single time. You need to get the process automated right from the start.
Our biggest challenge right now is that we need to find an employee in the UK. We can start it up with our own people for a month or two, where we leave Denmark in shifts, but then we want a permanent solution with one or two employees".
4. Biggest mistake you have made in the process?
"We should undoubtedly have established ourselves earlier in England. The first year has been really hard and cost a lot of money. Had we established ourselves earlier when we were warned about Brexit, we would have been better off today.
I dare not think about how many hours we have wasted on Brexit getting it all done: systems, packages stuck in customs, contact with customers due to customs errors, double invoicing of VAT because the customer has paid VAT to us and also paid in England etc. It has been a tough year.
If we could change that, we should have been established sooner, we would already have had a company and inventory over there when Brexit came into force. It's been a big challenge to get it all up and running with the right systems.
Fortunately, the company has grown in spite of everything, and we have more resources to continue this today. If we had done it two years ago, it would have been much easier".
5. What is your best advice to others who want to enter the market in England?
"Find someone like CPIE Services who can set it all up. It's too much for someone to set it up by themselves, and it does not really cost much to get them to do it. There are many hours saved that way, and then you get it done correctly right from the start.
You also need to find out which products are worth selling. As it looks right now, we have assessed that we have some products that are not worth sending over there due to the increased freight costs, as well as imports and exports. Some of our products are simply too big, and then it becomes too expensive in transport and handling".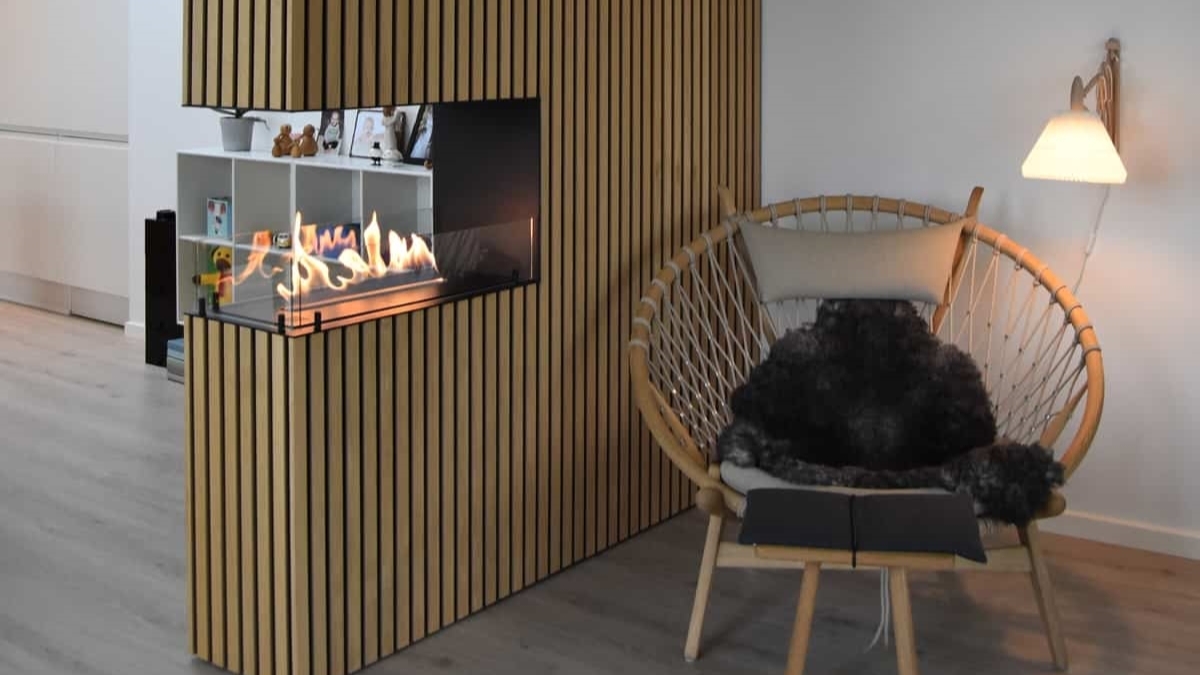 Facts about Bioethanol Fireplace
Bioethanol Fireplace specialises in environmentally friendly alternatives to the traditional wood-burning stoves. The webshop sells a wide selection of fireplaces, including bio fireplaces, gas fireplaces, electric fireplaces and opti-myst fireplaces.
Now with a presence in Norway, Sweden, Finland, Germany, the Netherlands, Poland, England, Wales, Scotland, France and Spain. Bioethanol Fireplace has received the Børsen Gazelle Award in 2018, 2019, 2020 and 2021.
Visit the company at www.bioethanol-fireplace.co.uk