In the world of advanced sound systems, it is one of the most recognised high-end brands, but it took 16 years from the beginning in 2005, before they become their own distributor in the UK.

Steinway Lyngdorf have a solid grip on the UK market. Ranked in the top 5, measured by size, it is a market with great, continued growth potential. It is only now – after 8 years with an English distributor (2013-2021) – that Steinway Lyngdorf goes all the way to become its own distributor in UK. On 1st October 2021, the Danish company established a new company in England, and before long they will showcase their own showroom just outside London.
"UK is a really good hi-fi and home cinema market and always has been. It is a big step for us to enter the market, but we believe that, by having a presence ourselves, we could significantly increase our sales in the coming years. In the autumn of 2021, we found the right person to help make this happen. We had reached a maturity in the market that allows us to justify it, and at the same time we had reached a point where we could start to see some limitations to further growth", says Anker Haldan, CCO at Steinway Lyngdorf.
English dealers make demands
The limitations of having a distributor became abundantly clear when Steinway Lyngdorf, had for a long time, received indications from dealers that they only wanted to trade directly with them. The dealers demanded to get closer to the manufacturer, without having to go through an extra link in the form of a distributor. Had that not been possible, Steinway Lyngdorf would not have been selected.
"The English market is huge in sound systems. Retailers really understand what they are doing and that means they are making demands. They want to draw directly on our know-how and be serviced immediately, and this is something we have listened to" says Anker Haldan.
In connection with the establishment in UK, Steinway Lyngdorf is also in the process of finding the right premises for a showroom on the outskirts of London, so that both retailers and customers will have easier access to experience the products, all of which are at the high end of the price range.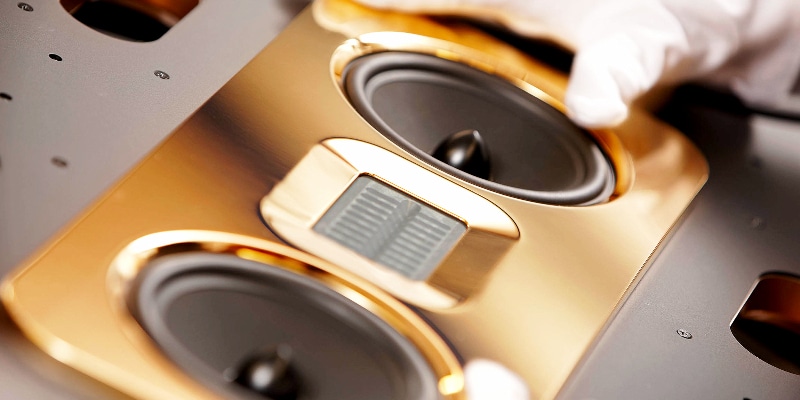 Back-office in Denmark helps out in the first year
Steinway Lyngdorf has hired a sales manager in UK with back-office assistance from the head office in Denmark and initially, there will be help from the Danish delegates at the various events and trade fairs in UK.
"We expect some travel activity once a quarter, which will be managable. The largest workload, though, is at our sales representatves in UK, as we in Denmark cater to an array of other market segments. During the next 1-2 years, the goal is to grow the company with more ressources locally," Anker Haidan says.
Brexit was no emergency brake
When Brexit took off on 1st January 2021, many Danish traders in UK were hit hard with the handling of transport etc., and both customs and VAT became more complicated and more expensive. However, that factor has not significantly affected Steinway Lyngdorf.
"Brexit has not been crucial for us. We have a lot of experience in selling to countries outside the EU, so the handling of customs and freight is something we already have a lot of experience with" explains Anker Haldan.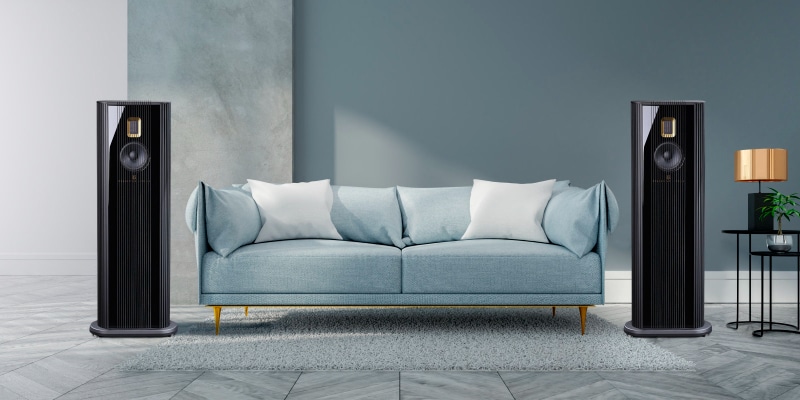 Highest control of the market
On April 1st, 2022, Steinway Lyngdorf will loosen the last ties to their current distributor. The first year is a focus on maintaining the status quo. After this, the goal is to increase revenue by 15% per year for the first few years. After 4-5 years, Anker Haldan expects the company in UK to reach a maturity point, after which there will be a more even growth curve.
"Being in your own market is the closest you can get to your customers. It is the highest control of the market one can get and the utmost one can strive for in exports, but it requires the market to be a certain size. UK has this. There is no doubt that, in sound and sound reproduction, UK is a very important market for us" says Anker Haldan.
4 good pieces of advice from Anker Haldan on establishing yourself abroad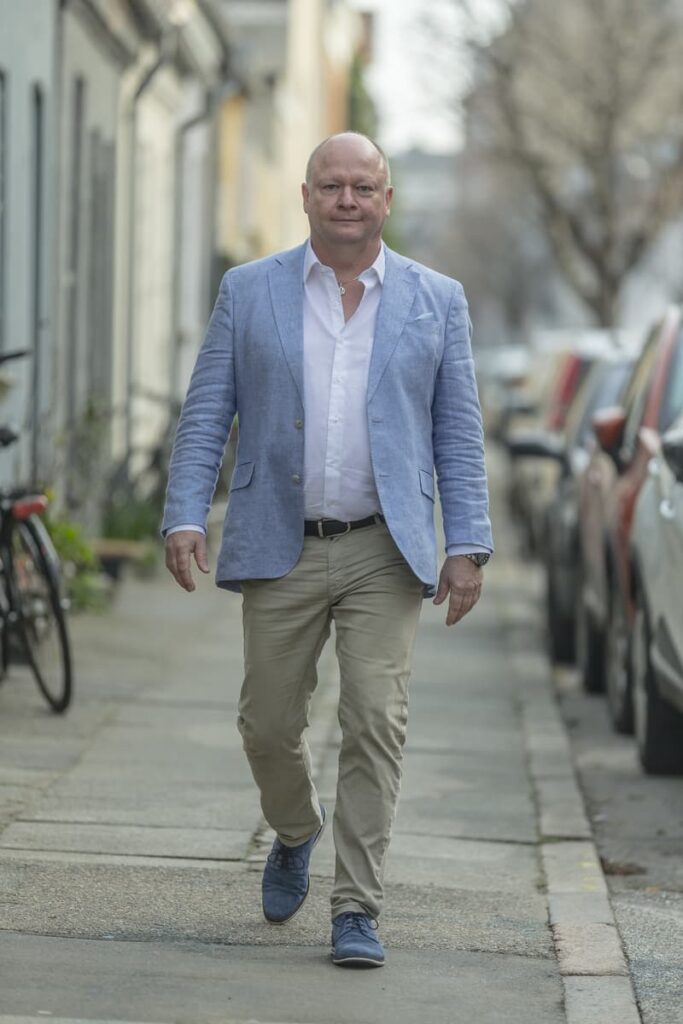 1) Think hard about it
Of course, you must always think carefully before entering a new market. It is a good idea to have a preliminary study done to uncover the potential for the products you want to sell.
2) Gain experience without taking the full risk
With the level of turnover we have reached, we can today justify the establishment of our own company. However, it has also taken years to get there. Before starting an establishment, you should build up experience with occasional exports, perhaps contact some agents and / or use a distributor. It is difficult to start from scratch with your own company – not impossible, but you run a greater risk. There is less risk through a distributor.
3) Get advice for establishment
Get hold of someone who can provide the right advice in the start-up phase. We approached CPIE Services because it is a company with English contacts and an office in UK. We were also put in touch with local advisers, such as an accountant and a lawyer, and they also arranged all the practicalities for us in connection with the company, bank connections, etc. It was very quick and efficient.
4) Get administrative help
There are several effective solutions for invoicing and customer management that make it relatively easy to get started. We already had our own set-up, so we could handle it ourselves but, if you do not have this, it is worth investigating whether to outsource it or not.
Briefly about Steinway Lyngdorf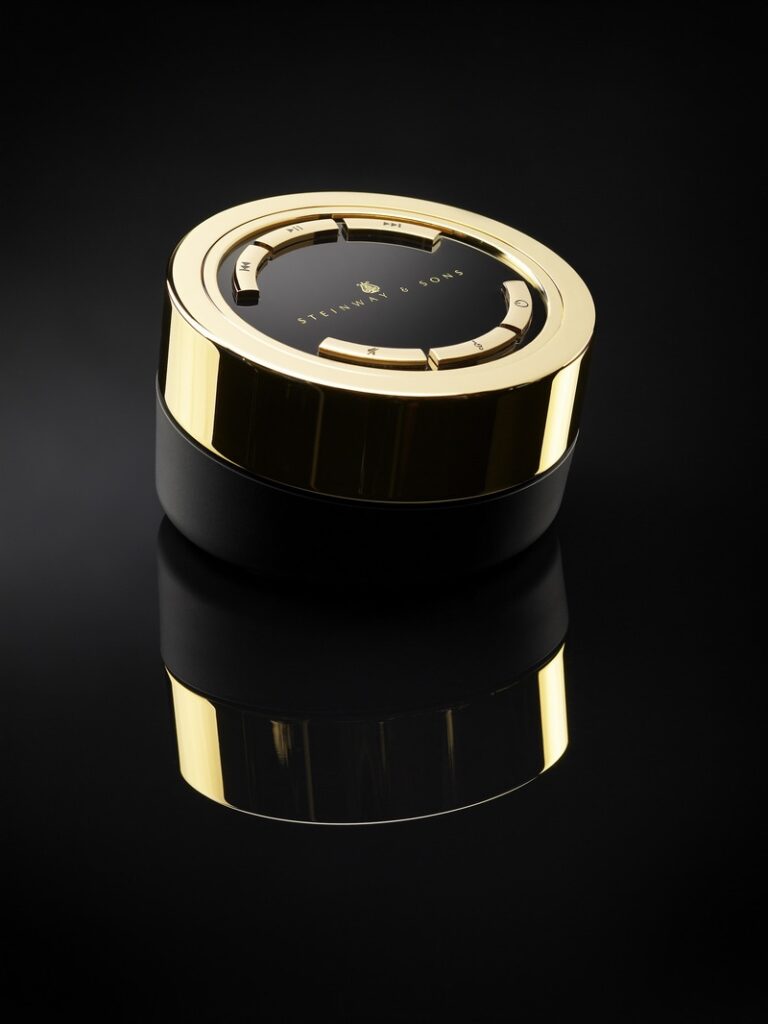 Unique partnership
Designed, developed, and manufactured in Denmark since 2005, Steinway Lyngdorf sound systems are the only company who are qualified to make a partnership with Steinway & Sons.
Steinway Lyngdorf unites Steinway & Sons – manufacturers of the world's finest grand pianos for more than 165 years – and Peter Lyngdorf – one of today's most visionary innovators in sound reproduction. This partnership is based on an ambitious promise – that the Steinway Lyngdorf sound systems reproduce the sound of a Steinway & Sons grand piano so perfectly that even seasoned concert pianists cannot hear the difference.
The recognized brand has redefined the standards of sound innovation and sound reproduction. In 2006, RoomPerfect ™ was launched as the most sophisticated solution for adapting sound to the environment in which the speakers stand.
In addition to standard solutions, Steinway Lyngdorf also offers special products for special installations and non-standard room constructions.
Presence in 45 countries
Steinway Lyngdorf sells to the whole world with its own company in the USA, Denmark, and UK, as well as distributors in approx. 45 countries. They have offices in Dubai and Singapore, which support dealers in the Middle East and Asia.