CPIE Services and Zesta have gone into partnership to help European companies accelerate international growth.
Small and medium-sized enterprises (SMEs) make up 99% of companies in the EU. That's why CPIE Services and Zesta are embarking on a mission to help these companies in particular with internationalisation. Together, we have a much stronger focus on helping SMEs gain control of marketing and sales in these new markets.
52% of European SMEs are involved in international activities. According to an EU survey, 81% of companies have exported to another EU country, or the UK, in the last three years. In addition, 15% exported to the Middle East or North Africa. This proves that international sales are the backbone of the economy.
Big leap for SMEs to expand
The international expansion of SMEs is not without major challenges; the largest of which is the ability to attract customers and sales in a new market, with a new culture.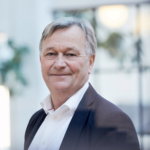 Zesta's founder and senior adviser, Jens Nielsen, says:
"For small and medium-sized organisations, entering new markets is a big step. Some of the most underestimated barriers to international expansion is the need to adapt a company's culture and behaviour and prepare new approaches to a new market. In order to access the local networks, it is very important to understand purchasing behaviour and get on the radar from procurement offices and other buyers, and that takes time".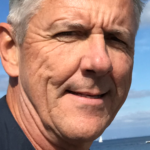 CPIE Services' senior advisor, Karsten Been, is also very satisfied with the new collaboration.
"We are happy to help our customers overcome these challenges and to achieve their goals. That's why we have partnered with Zesta, the European expert and advisor in Go-to-Market (GtM) strategies, through a mix of branding, awareness, digital marketing and sales activities. Our customers therefore will gain access to experts throughout Europe and the Middle East, from the planning of the GtM strategy to the establishment of a company / subsidiary, as well as the execution of the proposed plan to operate in a new market".
Zesta's services include:
Branding and market awareness: Creating PR and content strategies to promote your brand
Partnerships: Zesta will connect you to the local market and help you establish partnerships with a network of dealers
Local networking groups: Zesta will help you set up, and be part of, local area networks with access to webcasts, roundtable discussions and trade bodies or associations
Lead generation: Zesta can put you in direct contact with brands and organise meetings and relevant conversations with potential customers
Growth hacking: Zesta will provide you with access to the latest digital marketing and sales strategies, technologies and experts to grow internationally
Market research: Together with you, meetings with local stakeholders will be organised to help you define and execute your GtM strategy
Support for the establishment of offices: Zesta will help you set up your business in Europe and hire your (sales) team.
Briefly about Zesta
Zesta helps brands take control of their marketing. Zesta accelerates the digitalisation and internationalisation of companies thanks to their expertise in communications, marketing and sales, turbocharged with AI and Machine Learning technologies. Zesta operates in the area between customers and the ecosystem around them and helps them to navigate this space.
you and your business.