You can still make it! Establish your business in 2022 in the UK and be ready to take 2023 by storm. Get help from a top professional team in the UK who know the way from A to Z. We'll communicate with the authorities and guide you through your start-up in the UK.

Is your business ready for new markets? If you're dreaming of conquering the English-speaking market, we can guide you through to a successful start in the UK.
One of the biggest obstacles to successful growth abroad is that it takes time. For many people, it's too onerous to deal with all the paperwork involved setting up a company, bank account, etc. The very fact that the UK has left the EU means that many businesses will need to be established in the market, which adds a layer of complexity. This is exactly where we can advise and help you.
We know the way into the UK for Danish entrepreneurs and businesses. We are in daily communication with the authorities, follow the legislation and know all the advantages, opportunities, and possible restrictions. We already have a large back list of Danish companies that have established themselves in England. Indeed, many hours are saved on getting help for exactly this part, so you can spend your time on strategy.
We support, among others, Danish companies that have an existing export business or companies that sell their products in several markets – including the UK. For these companies, selling and supplying directly to UK customers has become more of a challenge post-Brexit. VAT and customs must be registered and handled when products are shipped. We know how difficult it is when products need to be exchanged or returned and offer solutions for all that.
"Find someone like CPIE Services who can set it all up. It's too demanding doing it yourself and it really doesn't cost that much having them do it. Many hours are saved that way, and you get it done right first time."

Founder and partner of Bioethanol Fireplace Casper W. Lanng – read more
Become your own distributor in the UK
For years many Danish companies have sold products through distributors in the UK. But many have also experienced that the distributor does not always have their product in focus.
If you want to develop your business and increase sales of your products, it may be time to set up a branch in the UK. In doing so, you become your own distributor.
We will manage the local stock in the UK, possibly with an agent who specialises in your area of business and can therefore ensure effective distribution. That way you'll be in control of the B2B and your brand in the UK.
CPIE Services also helps you with everything that can secure your revenue and optimise your business:
Sales-related admin
Management
Negotiations
Agreements and follow-up
"Having a presence in the market is the closest you can get to your customers. It is the highest degree of market control you can have and the ultimate goal for exports. However it requires the market to be of a certain size and the UK has that."

– Anker Haldan, CCO at Steinway Lyngdorf – read more
Etablishing a UK warehouse
Since Brexit, it has made a lot of sense for many Danish companies to set up a warehouse in the UK. CPIE Services establishes your branch in England and handles the goods in the warehouse locally. This means that goods in your business in the EU are sent to the company's branch in the UK. From here they are handled and dispatched to customers.
We undertake the handling of goods, returns and exchanges during the start-up phase. After that, we make sure you get the right partners. This way you run minimal risk.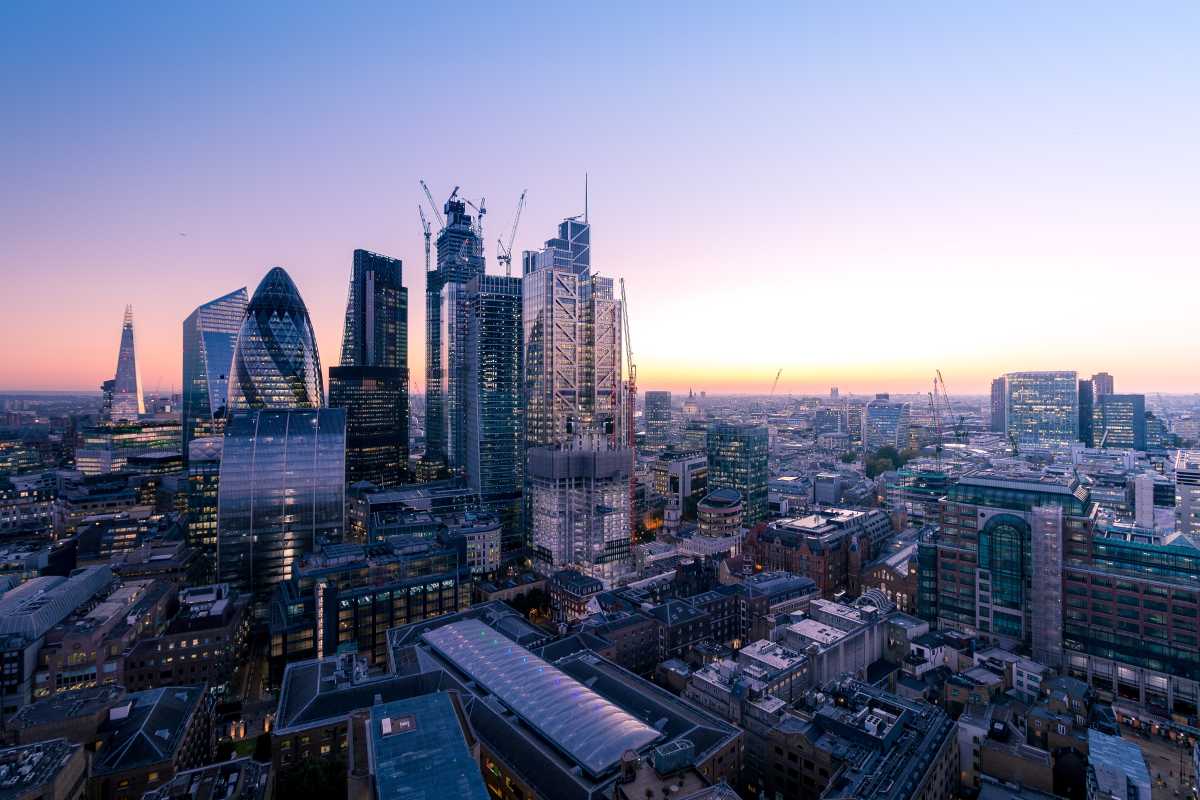 Create a showroom in the UK
If your company has exclusive products or dealers for high-end products that make high demands on you and your business and would like to draw directly on the know-how of specialists and be serviced immediately, it may be a good idea to set up a showroom in the UK.
Here we can advise you and your business on how to get started, including where you should set up a showroom geographically, so that both dealers and customers have easier access to view your products going forward.
Venture into the market with your own franchise concept
A franchise concept should always try the UK, as there are many successful chains here. With success in the UK, your path is paved to enter the US market.
CPIE Services establishes franchise branches in England – either as a head office, a local branch or an administrative branch.
If you have established a head office of a franchise chain in the UK, your business can benefit from a large tax credit on business and product development – in some cases up to 150% of the cost.